Password Management Extension
About
Password Management For EasyDCIM ensures secure storage of sensitive access data linked to chosen devices. Through advanced two-way encryption, data safety is unquestionable. Additionally, the extension offers convenient one-click login and supports storage of public and private SSH keys, streamlining your daily tasks.
Features
Quick Access From The Client Area And Chosen Devices
High Level Of Security With Advanced Two-Way Encryption Based On Secret Key
Support For Public And Private SSH Keys
Dedicated API For Password Management - Create/Assign/Edit/Delete/List
Password Management
Navigate to Extensions → Password Management in the menu. Here, you will discover a comprehensive access list with all details visible. Easily manage these details, remove individual items from the list, and utilize the 'Actions' button to Add Access Details directly from the extension level.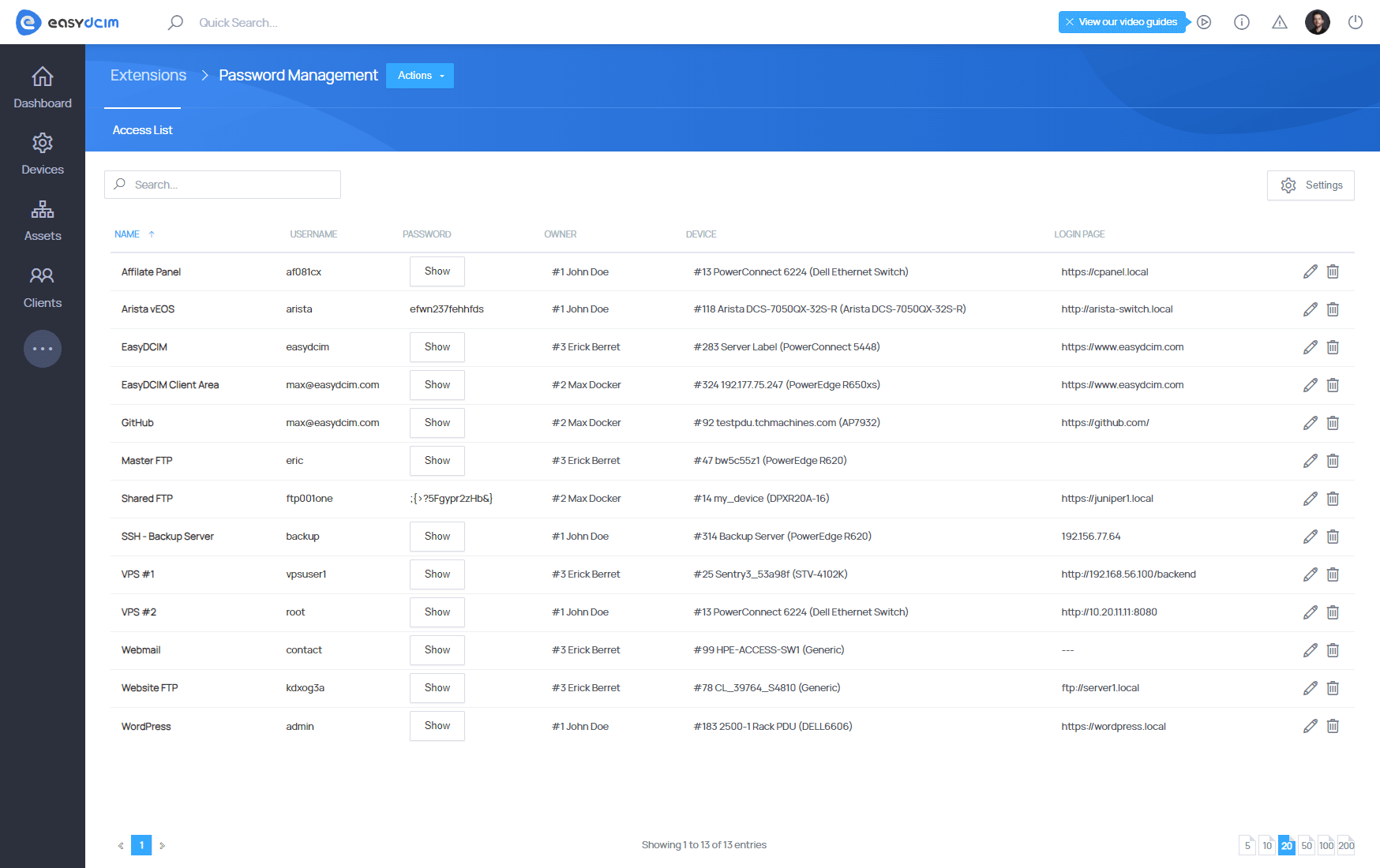 The form for creating and editing access details within the Password Management extension resembles the screen below. Complete the necessary information to add these details to the access list in the EasyDCIM panel. Notably, this extension supports both public and private SSH keys, as evident from the screenshot.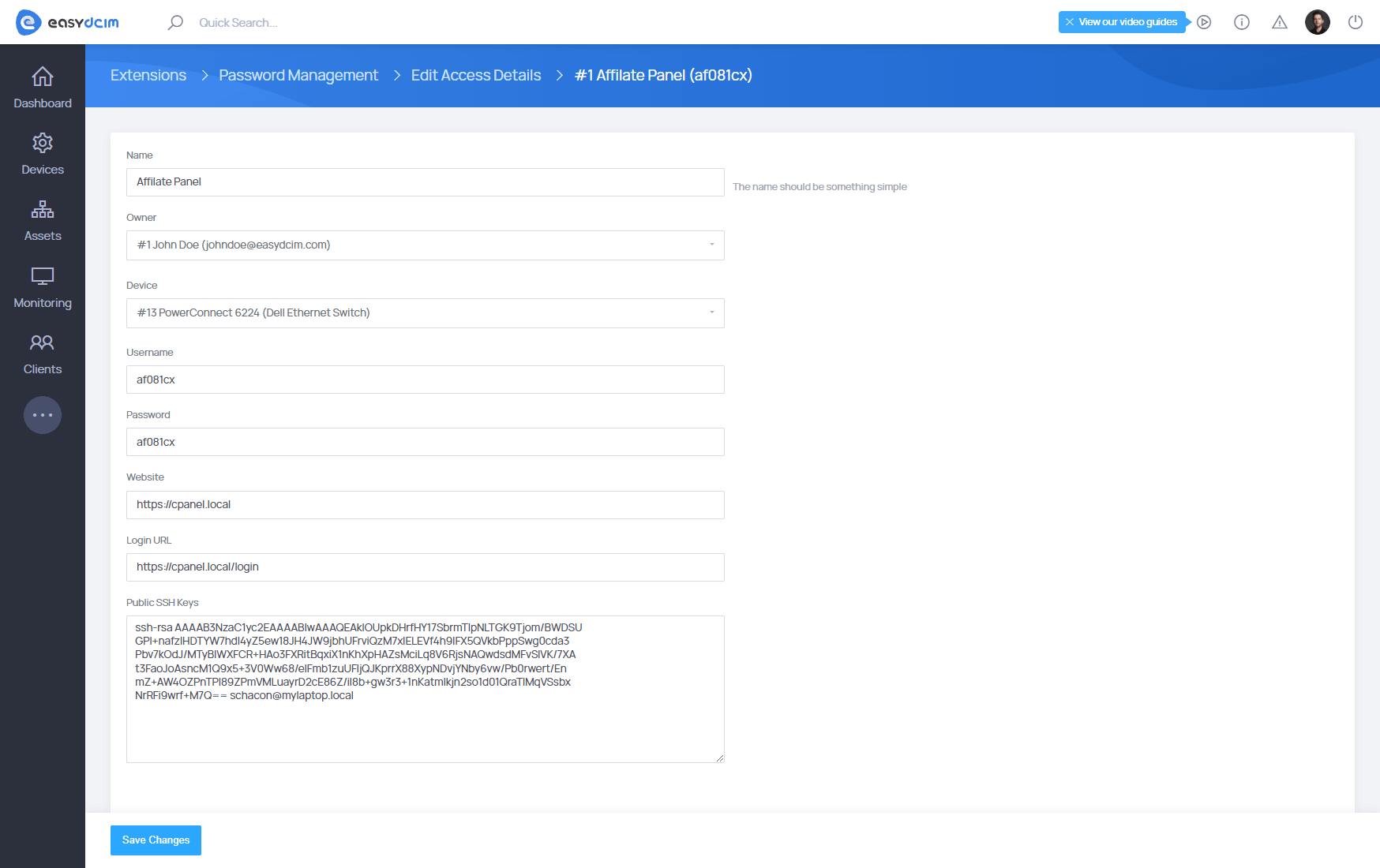 For seamless navigation, access the desired device page. Thanks to the Password Management extension, you can now effortlessly review the current access list per device and efficiently manage individual access details. Additionally, you have the ability to generate and assign new passwords directly from the device view.