While today's exciting release of EasyDCIM v1.6.0 may not come entirely as a surprise, its scope and significance certainly will. In our previous Blog article we shed a bit of light on the upcoming, performance-oriented improvements already, but why not delve into some further details? This way, you will have all the background needed to find your way around this milestone EasyDCIM update real quick. Let's get started!
Dispersed architecture model
It goes without saying that the construction of modern network devices monitoring systems poses a lot of challenges to the administrators. One of them is round-the-clock accumulation of large amounts of data such as transfer and power consumption, or current device load. In EasyDCIM the speed with which this data is fetched depends mainly on the total number of devices managed. That is why it is crucial for the information gathering system to be maximally scalable.
In the 1.5.5 version, this task was assigned to a single server – the very same one on which EasyDCIM was installed. The single-threaded architecture had certain limitations however as it allowed to send only one request at a time, which might have caused tangible delays while handling large numbers of devices.
EasyDCIM v1.6.0 approaches the data collection process in a slightly different way, empowering the administrator to share out this task between many external servers via remote agents. The biggest advantage of dispersed architecture model is that it allows to effectively distribute the load, which ultimately leads to much reduced response time of the system. Being able to switch from one server to a more powerful one whenever needed and without interfering with the main server on which EasyDCIM is installed ensures greater scalability of the application as well.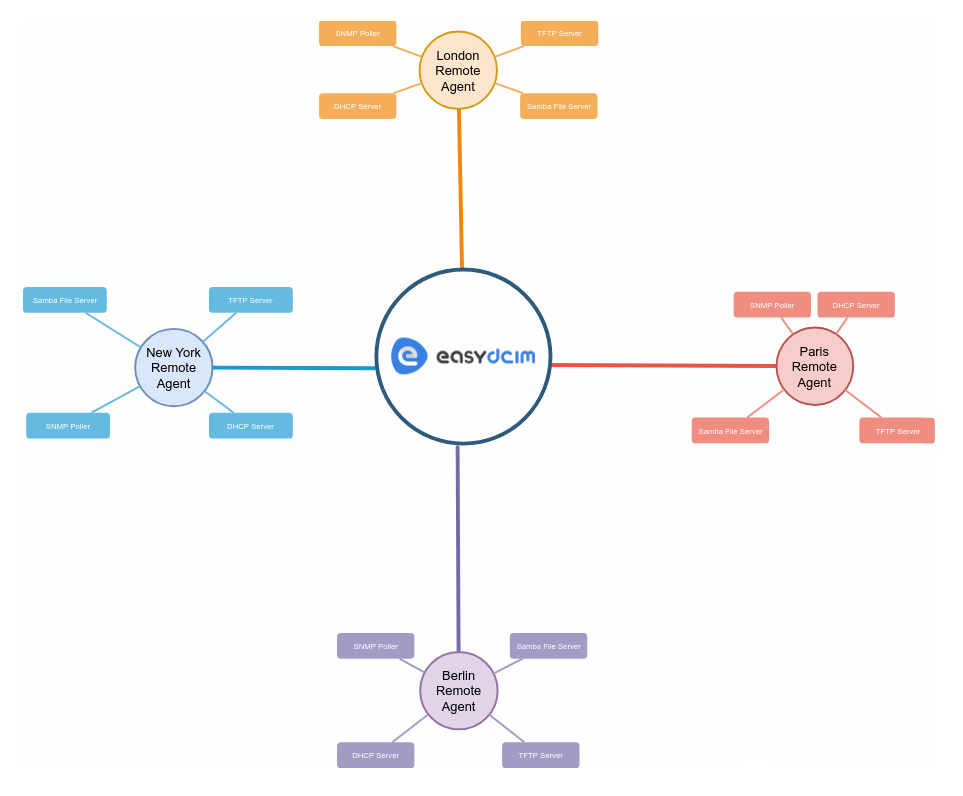 Data collecting agents based on a multi-threaded architecture and closer to end devices are much faster in fetching the information, and more optimal with more devices. Summing up, the newly introduced solution allows you to run many threads at a given time, thanks to which the number of completed tasks increases even a few times, successfully resolving the problem of network latency.
NETCONF protocol support
The basic network protocol EasyDCIM relies on is SNMP. It allows you to remotely disable and enable network ports for most of network devices such as switches or routers. But some devices, like those provided by Juniper and Cisco brands, are not supported by SNMP. To let administrators remotely manage the devices of those manufacturers in the same manner, we then implemented the integration with NETCONF.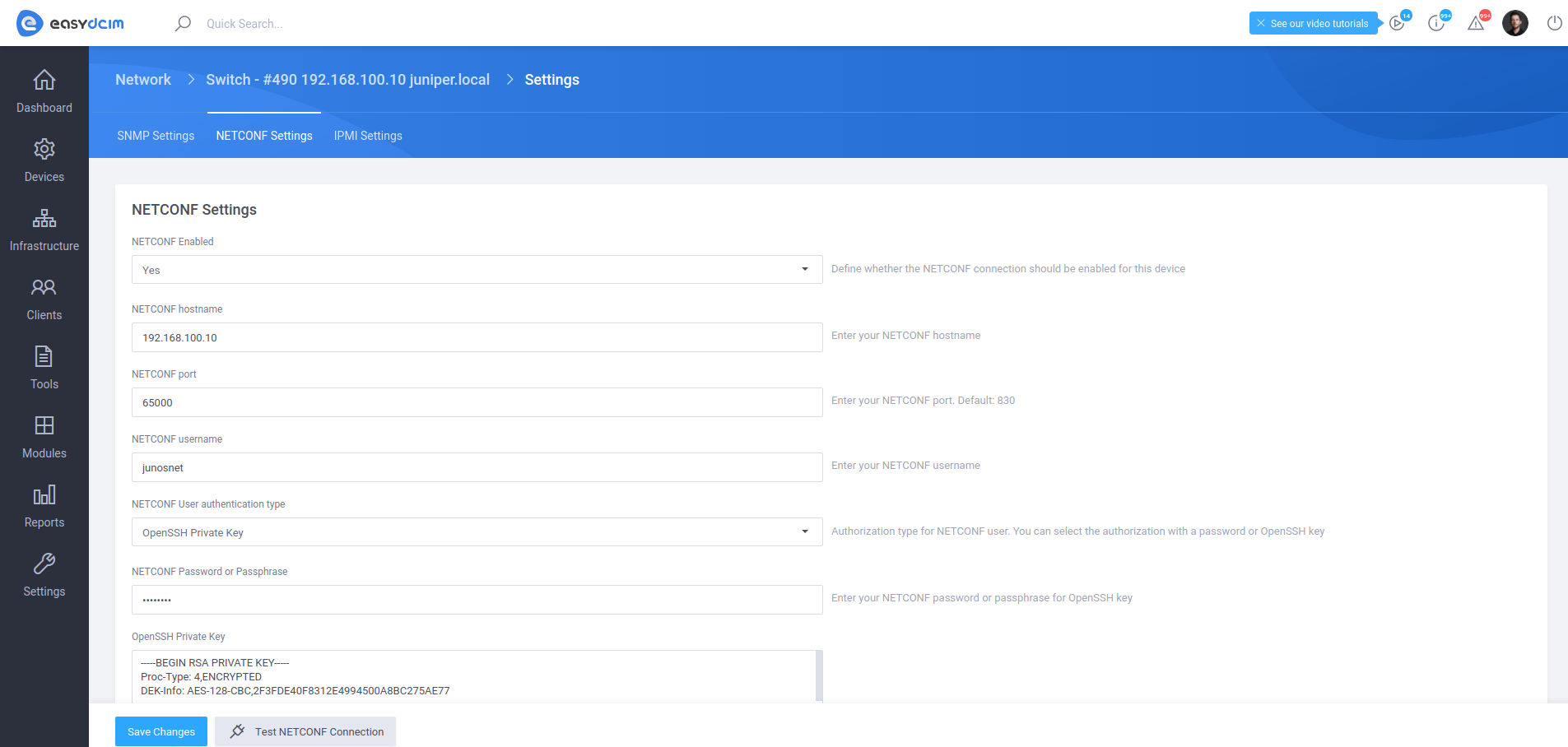 NETCONF management protocol is an XML-based protocol used by client applications to request and change configuration information about network devices. The way it works is that a NETCONF server sends a request to the appropriate software modules of the device, encrypts the response and returns it to the client application. Briefly speaking, NETCONF provides a robust API for interacting with network nodes and can be easily used to insert or download structured data from the device, thus facilitating the automation of everyday device management.
A solid package of new gear
Let us also have a quick overview of some other utilities that may capture your interest: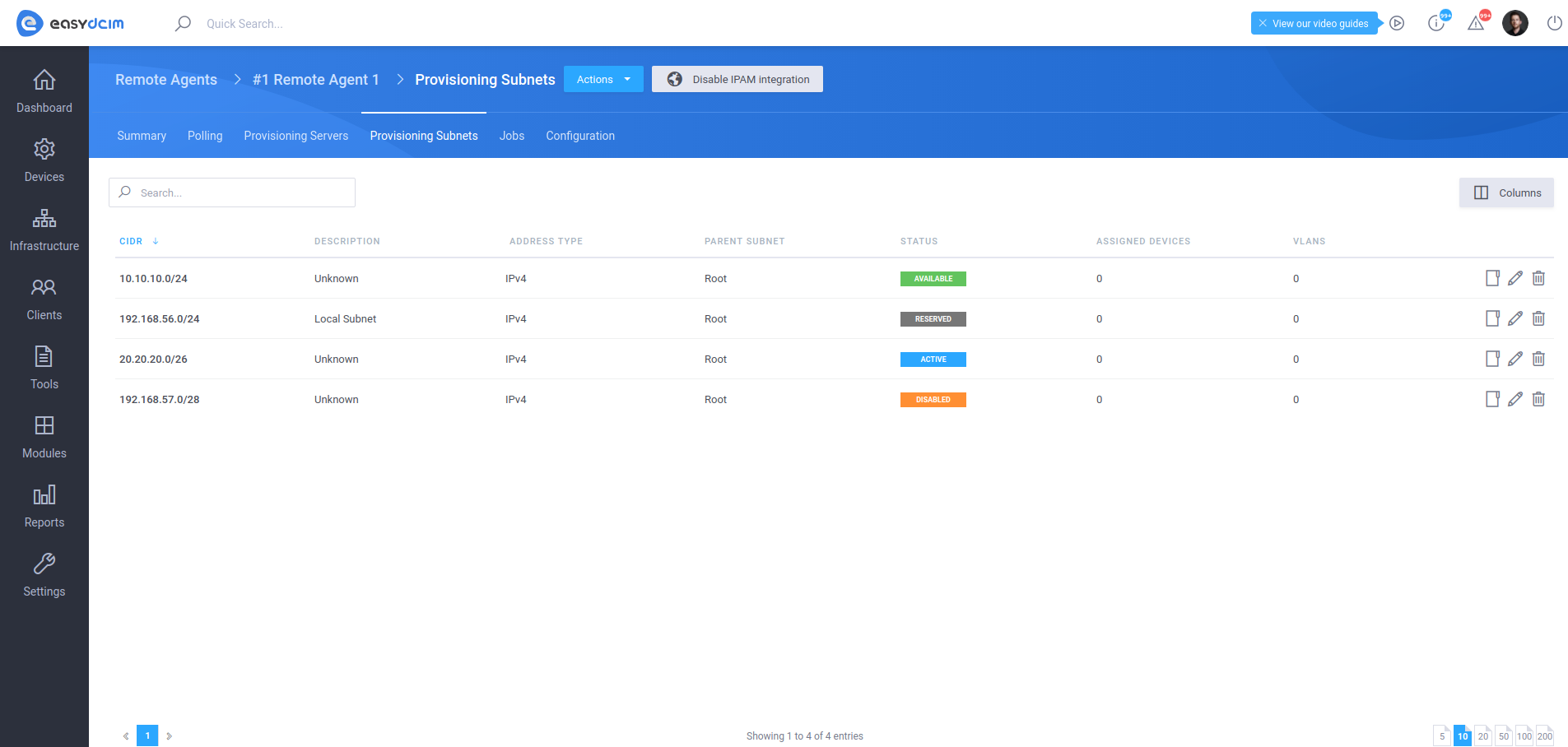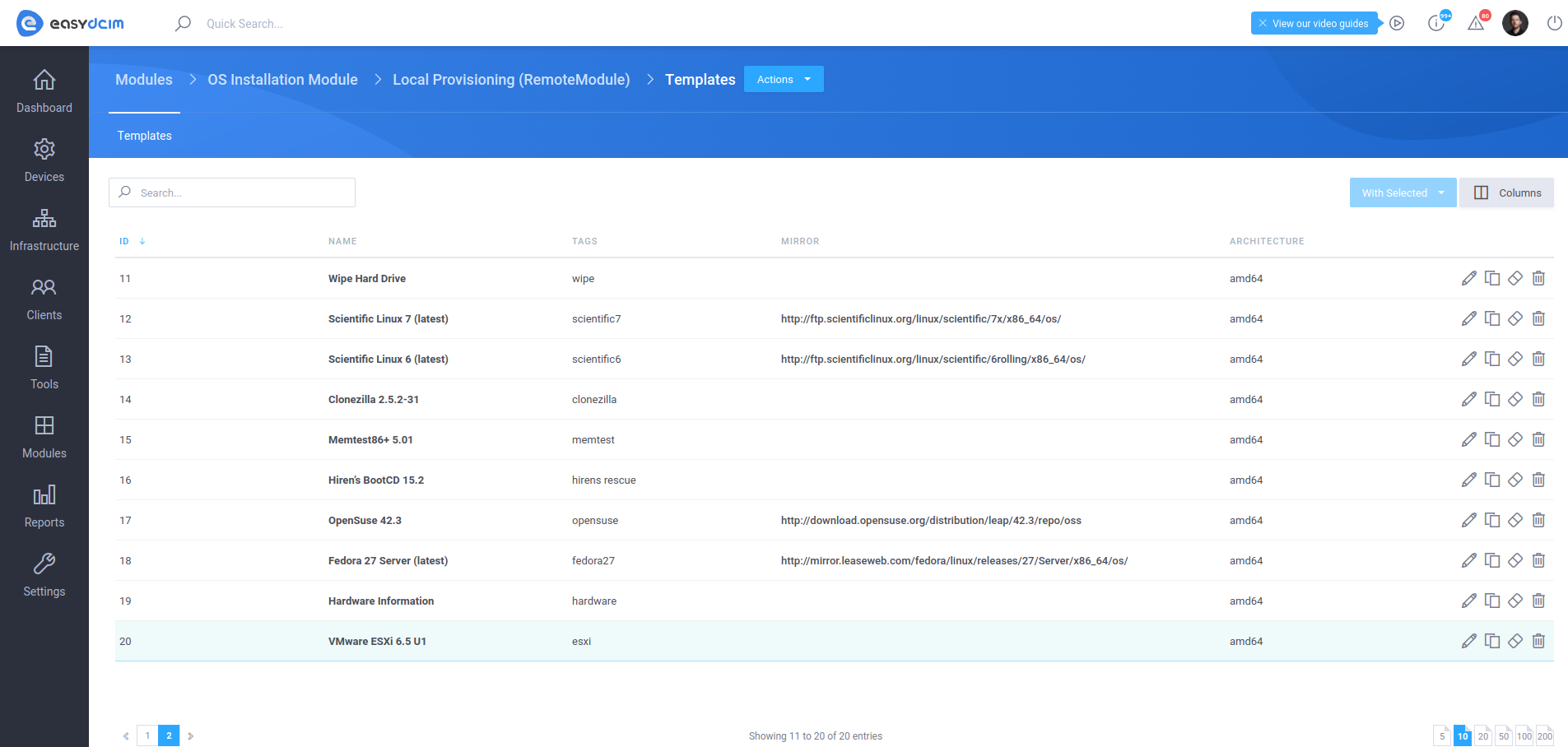 More advanced support for remote agents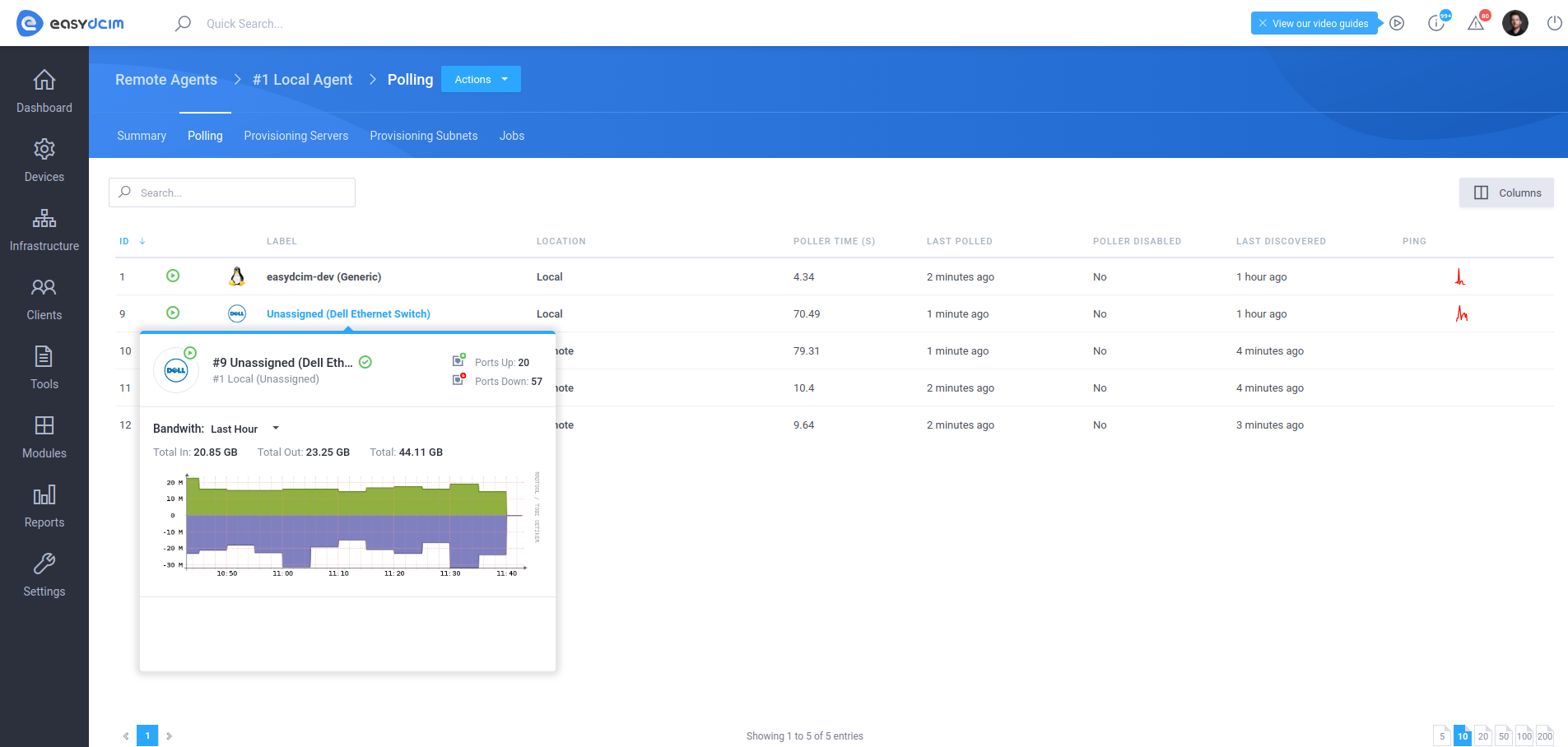 Means to export QR codes for devices and items
Possibility to easily create and update device types through API
Since the list of total changes is too long to squeeze them in here, make sure to visit the official changelog of EasyDCIM v1.6.0 just under the below link!
The final major change – Debian 9 support
In its previous versions, EasyDCIM offered support for two operating systems: Debian 8 "Jessie" and Ubuntu 16.04.6 LTS (Xenial Xerus). Since both have grown slightly out of date, soon the support for their most important service updates as well as security improvements will be ceased. In light of this fact, the only operating system that EasyDCIM v1.6.0 can be installed on is Debian 9 "Stretch".
Why Debian? First off, it is one of the oldest Linux distributions prized for its stability, security as well as excellent package management system that automatically solves dependency issues. Another fact that acts in favor of this operating system are regular releases of new stable versions and full 3-year client support for every following release plus 2-year support for previous versions as part of the Long Term Support project.
Further steps
Specially for the release of 1.6.0 version we have created a dedicated installer and application updater that will automatically detect the current operating system at the time of EasyDCIM set-up. New installations will require then no extra effort on your part.
However, if you want to update your application from the previous versions (regardless of the OS EasyDCIM was installed on), we strongly encourage you to follow the below instructions in order to perform the update in the most secure manner.
Open a new support ticket with "EasyDCIM v1.6.0 update" as its title.
Provide access data to the SSH server on which your current EasyDCIM version is installed (account with root privileges required)
Provide access data to the SSH server you want to migrate to (account with root privileges and Debian 9 system required)
Please kindly stand by as we perform a back-up of your EasyDCIM and migrate the data.
Switch the application to live after verifying the correctness of the 1.6.0 version.
As you can see, you are only a few steps away from delving into all ingenious tools this revolutionized EasyDCIM edition has to offer. Ready to make the first one?