When you think of data center monitoring it is certainly not possible to reach the point where the tools you employ for this purpose could not get any better or more efficient. The past few weeks have been really busy, with us focusing on making the official arrival of the freshly rolled out EasyDCIM 1.6.3 version maximally beneficial and minimally challenging in comprehension.
Without dragging things out any more than necessary, let's get started with a thorough overview of this revamping update, shall we?
Ordering on a whole new level
The very first wave of sweeping change has exerted influence on the "Orders Summary" section, which has undergone an in-depth rearrangement. Not only does it demonstrate itself as far more legible and user-friendly but what comes of even greater importance are numerous adjustments introduced to the ordering process and mechanism of proper server matching.
To start with, two new criteria to define the ordered service have been added. Should one decide to purchase a dedicated server, it will be now possible to choose the "Any Model" value instead of providing a specific one. This way, after such order completion, any server fulfilling given requirements will be assigned to it, regardless of the model. On top of that, you will be enabled to specify the exact number of parts of a given type (e.g. RAM or CPU) according to your needs.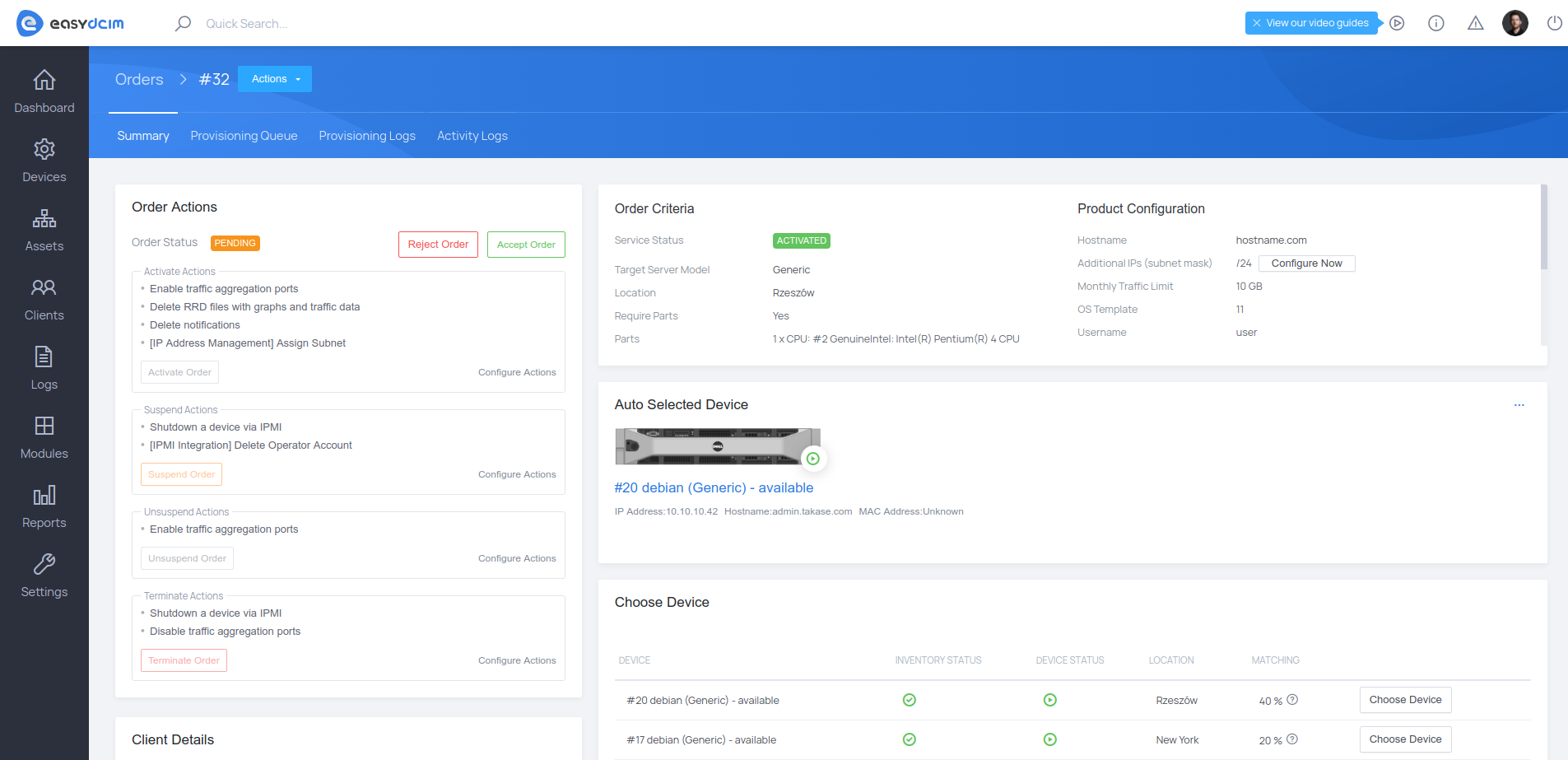 With remarkable ease, in the "Activity Logs" tab you will immediately access the record of all sorts of modifications made within the order such as the change of its status, password, username as well as numerous other aspects. You will instantly notice both the current and the previous value, the user responsible for a given activity as well as the date when the change occurred.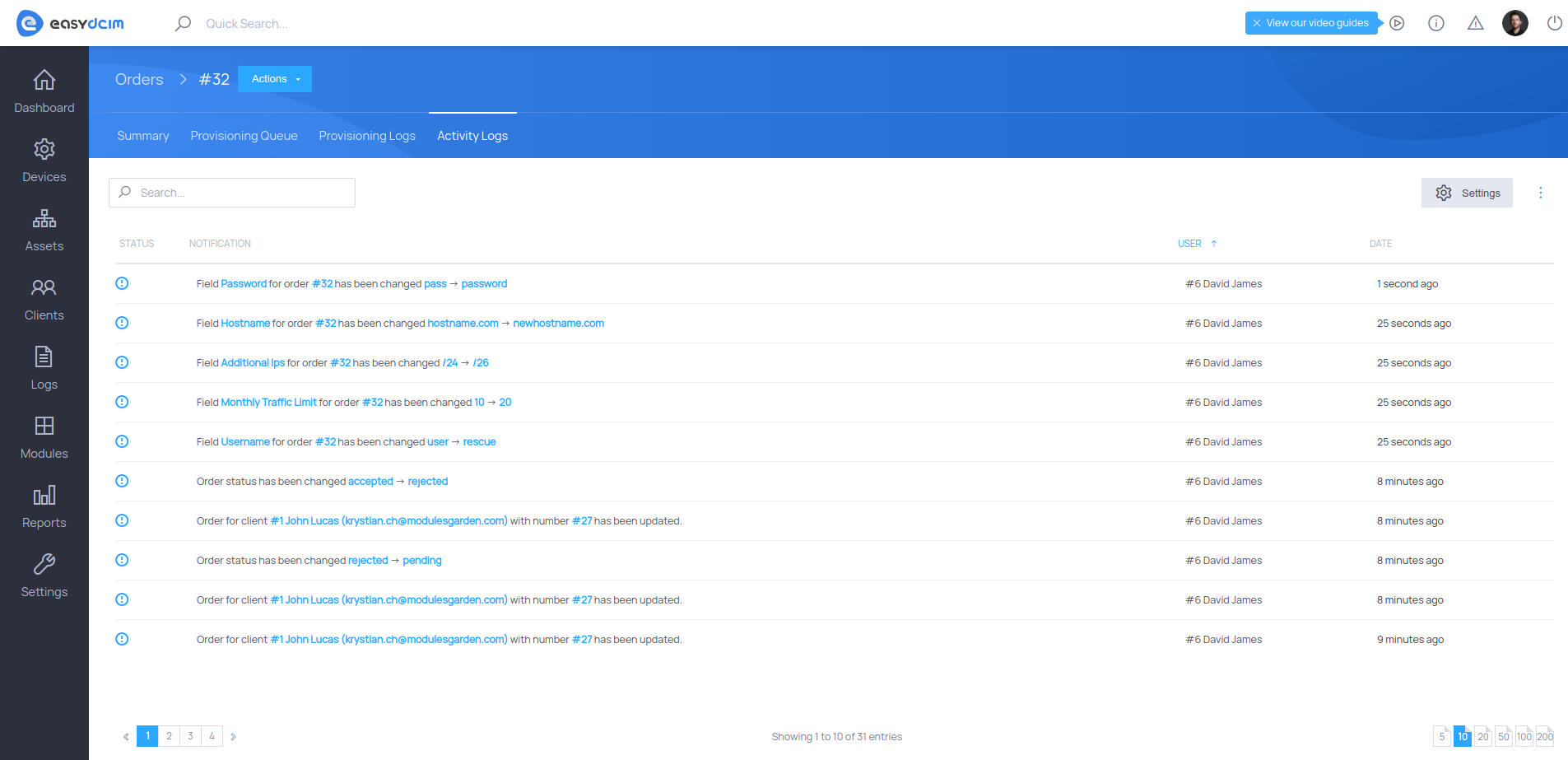 Another novel feature that we just could not help but push into motion is the capability to determine the sequence of actions performed at the moment of service activation. Not only will you be allowed to decide which one should be executed at first and which at the end, but even more importantly you will be enabled to specify the exact impact a particular action should have on the provisioning process – interruption or continuance.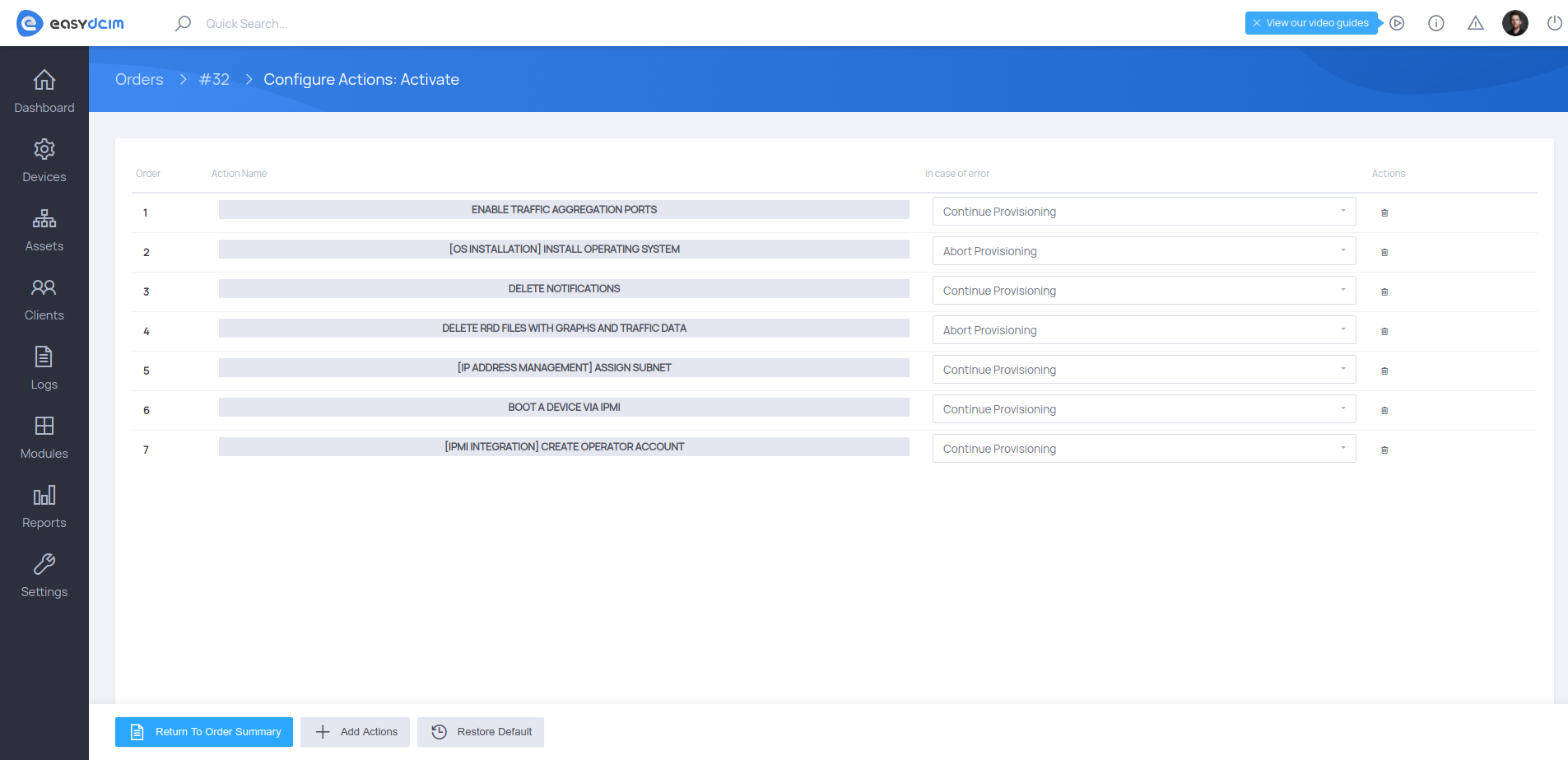 State-of-the-art OS templates
For several versions already, EasyDCIM allows admins to install any of the supported operating systems on existing servers in a fully automated manner – from the moment of selecting an installation template up to running post-installation script. But let us place our focus on the first stage today since the range of supported OS templates has just welcomed two spicy additions to include the two most recent ones – CentOS 8 and Debian 10 "Buster".
CentOS 8
It has been a while since we last time enjoyed a major release of CentOS over five years ago. Therefore, its latest release with a bevy of new features and improvements comes as a fine point for all its users. It is another opportunity to enjoy the stability, efficiency, and reliability that is handsomely made available for you with CentOS 8 on the loose. Briefly speaking, major changes include the new versions of YUM package manager and GNOME Display Manager, Cockpit Web Console coming as an integral part of easy server management, plus the content is now distributed in two main repositories: BaseOS and AppStream.
Debian 10 "Buster"
It goes without saying that Debian over the years has built a well-deserved reputation as a rock-solid distro, valued for its stability, security, and dependency. The all-new "Buster" includes the headlining support for Secure Boot which makes it effortless to install the system on UEFI-enabled machines with no need to disable it in the firmware configuration in the first place. Upon that, AppArmor enabled by default, the ability to sandbox the Apt package manager, support for driverless printing and five years of ongoing support create only a smart part of the multiplicity of reasons making Debian 10 worth the update.
Multiple other new features and enhancements
Care to have a look at some of the other optimizations brought into EasyDCIM v1.6.3 as well?
OS Installation For EasyDCIM v1.6.0 – support for new OS templates: Debian 10 "Buster" and CentOS 8
Ability to define new metadata, such as IP Address or Hostname, and specify their unique, one-off values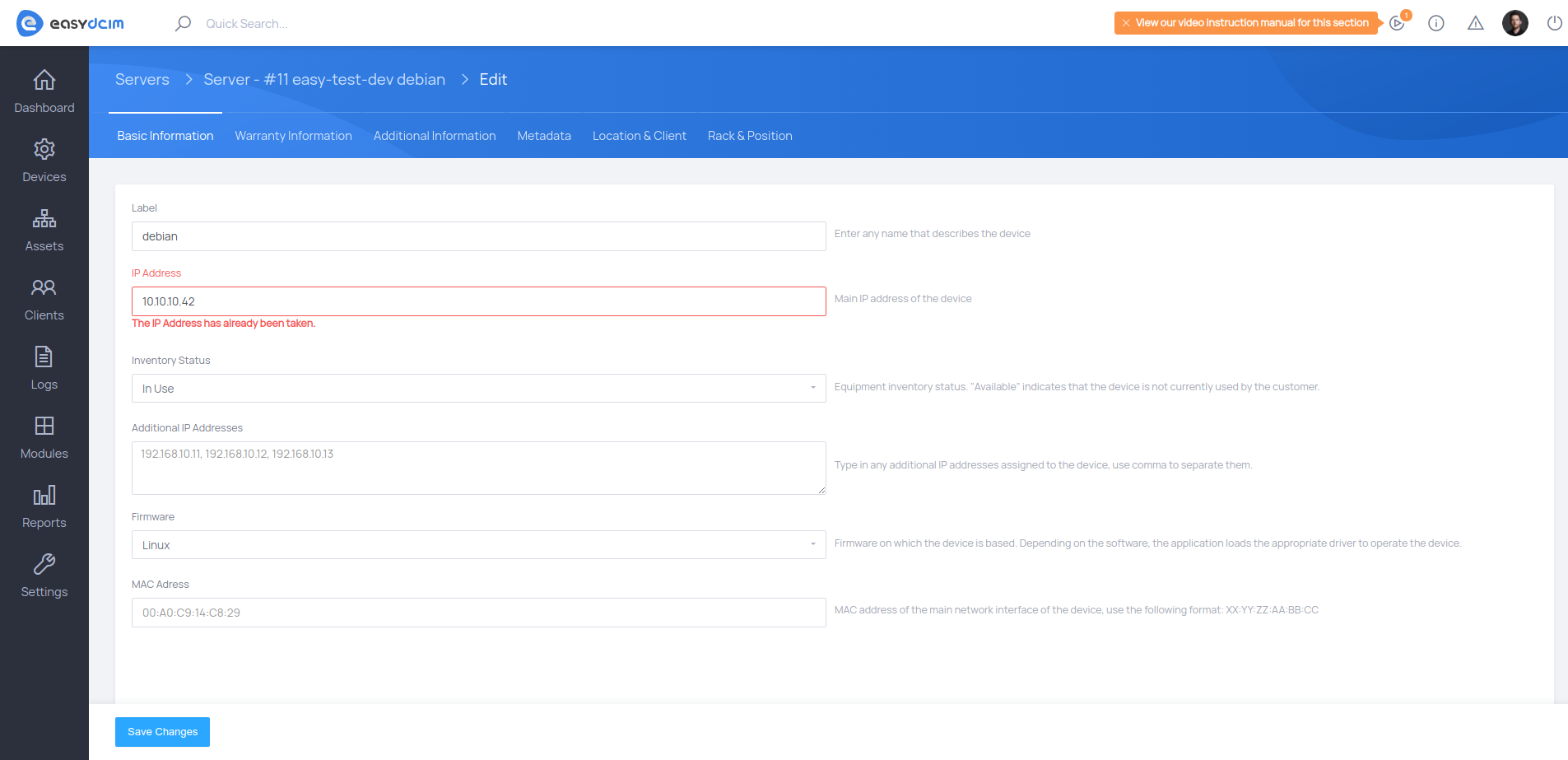 Capability to start "Rescue Mode" for clients to let them preview their owned partitions automatically installed in the "/home/rescue/partitions" directory
Added option to assign network ports to the colocation service
Because the list of total changes introduced is of so considerable length that it would be near to impossible to squeeze them all in here, that is as many details as we can share for now. Use the below link and enjoy the first-hand exploration of the official EasyDCIM v1.6.3 changelog!