In our last Blog article we had a pleasure to share our plans with you. We mentioned, that before we release version 1.2.0, we would release several minor updates in closely spaced time intervals and broaden our offer and possibilities related to modules. And so we are keeping pace! The time has come for EasyDCIM v1.1.1 and we are happy to announce its official release.
Our target is to quickly and capably react to your insightful observations and invaluable feedback. Therefore, a centerpiece of this version is a brand new Two-Factor Auth For EasyDCIM module, along with blade servers/devices management improvements and many usability enhancements. What is more, as this article is being created, we are working on the next version which will be released yet in the first half of June. Many great things are happening to EasyDCIM now so be sure to stay tuned and expect much more to come really soon. A recent release of version 1.1.0 was just the beginning!
Before you move to our changelog, take a shufty at the 7th official EasyDCIM module – Two-Factor Auth. As its name suggests, it will introduce a second security layer to our system. So far it supports TOTP and YubiKey but the module will enable you to easily add any 3rd party two-factor authentication solutions whenever you need them.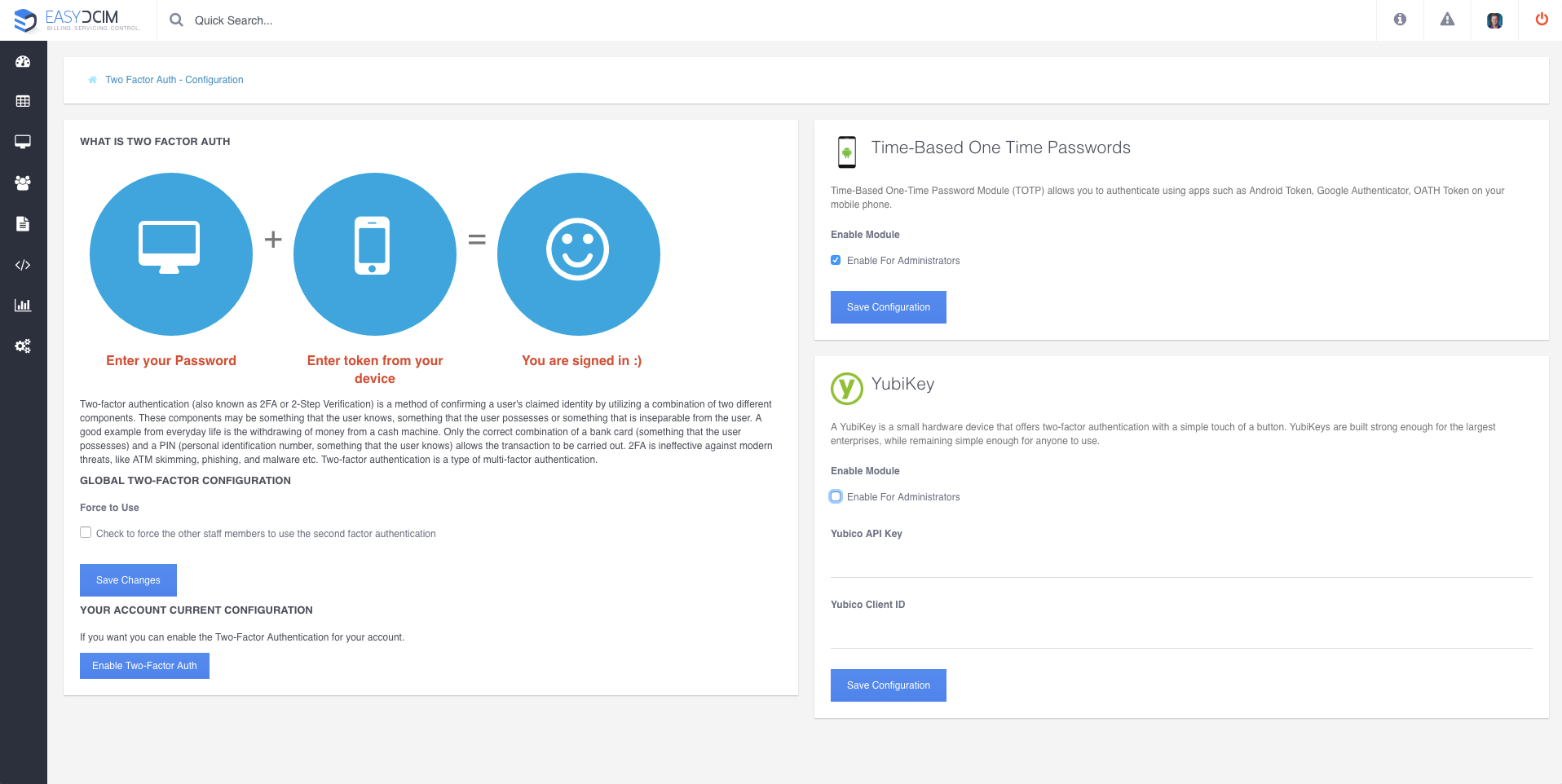 Update from v1.1.0 to v1.1.1 is pretty simple. This is a standard incremental ZIP file which you can find now in your client area. However, similarly as in the previous release, we will be more than happy to assist you with the update. Just let us know if you need our help.
Now there is nothing else left but to invite you to our website and view a full changelog of v1.1.1.
See you later in June!