Over the last years the demand for easier, faster, and more efficient server provisioning and data center management has immensely intensified. But so have our attempts to fill the niche in these soaring expectations with ever more simple and intuitive design of our control panel. How well did we perform in accomplishing this goal?
We feel in no position to answer this question ourselves, therefore we sat down today with Ahmed Shibani, the Chief Technology Officer at Libyan Spider, for a brief conversation about the dynamic nature of modern data centers and how EasyDCIM helped his company overcome the obstacles that were stopping it in the tracks.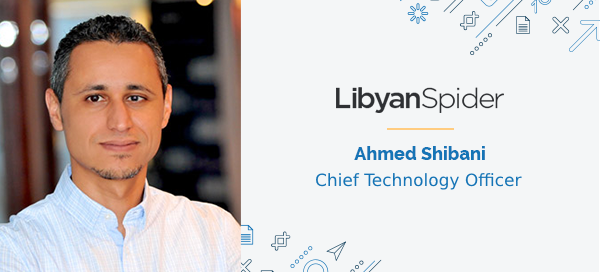 Libyan Spider on a quest for innovation
Through the course of many years of business activity, Libyan Spider was relying on an open source DCIM system which had a fairly narrow set of utilities, but allowed them to provide personalized web hosting services to their clients with a satisfactory level of automation. Up to a point, that is, when the company's board figured out that "If we can substantially decrease the time and effort required to bring our customers visualizations into realization, then we and our customers would both benefit greatly".
Needless to say, saying goodbye to the outdated and somewhat crude software solution was for Libyan Spider the first step that they needed to make before plunging into this ambitious venture. Looking backward at the limitations that were preventing his company from making the dynamic progress they were set on, Ahmed notices:
"As our infrastructure grew larger, we needed a robust solution that would allow us to have a 360 degrees view of our infrastructure at all times. And when a datacenter becomes larger you realize there are so many things to track, from available ports on a switch, to power management, bandwidth management, provisioning, etc".
But greater administrative flexibility and round-the-clock monitoring of both software and hardware components were not the only requirements that their future control panel needed to incorporate. Ahmed goes on to reveal that when taking the long-term approach towards budget planning, you also need something to "fit nicely with your billing system."
EasyDCIM steps in to fill the gap
After recounting all sorts of specific essentials that they were after, Ahmed mentions that when this decisive moment finally came, Libyan Spider bound their future with EasyDCIM. When asked in what ways our tool exactly helped his company achieve the far-reaching goals they had pinned for themselves, without a moment of hesitation Ahmed replied:
"EasyDCIM has delivered our expectations and surpassed it, it has allowed us to bring the datacenter closer to our customers, and it has made our technical staff's life easier".
With our spirits immensely uplifted in reaction to this powerful vote of confidence, we immediately sprang up to learn some more details on the experience that Libyan Spider have had with our software throughout the many years of using it.
Once again, we were deeply touched to hear that:
"Today we depend on EasyDCIM as an accurate inventory management system, we trust it with servers life cycle management, integration with WHMCS and NOC-PS has decreased our average server delivery time from 24 hours to 1 hour."
We were no less delighted about some truly kind-hearted words on our customer service as well: "and on top of that you get awesome friendly support."
As our conversation was nearing to an end, partly of our own curiosity but mostly with the aim to understand our clients' needs even better for the future, we asked Ahmed which single chunk of EasyDCIM brought the biggest boon to his business routine. Would you like to know what his first response was? "My favorite feature would be Server Provisioning, integration with NOC-PS is exceptional and reliable. This wouldn't have been possible if EasyDCIM didn't have another great feature which is IPMI Integration."
Was it worth it? The final verdict
Keeping in mind what led Libyan Spider to switching their old control panel for a more cutting-edge model in the first place, this answer may not have come as a complete shock to us, but left us with some other valuable conclusions instead. When we were preparing for this interview, our primary focus was to encourage other companies out there in the world to get out of the box that is confining them, and seek out innovative business solutions that provide them with plenty of room for growth. Just like Libyan Spider did.
But little did we realize that this little project will turn into a valuable lesson for ourselves as well. A spark of hope, actually, that everything we are doing to help companies increase their productivity by taking as many redundant, repetitive tasks off their shoulders as possible, has a tangible impact that ripples through every sector of their lives.
Whether you are just starting your journey with web hosting or find yourself stuck in the routine of mediocrity, let the passionate words of recommendation that Ahmed was so kind as to share with us today, guide you straight to EasyDCIM!