There's no denying that we always aim at surpassing our own expectations, and defining ever higher standards in development of EasyDCIM. Could we resist sharing with you another ambitious goal accomplished in the platform's 1.7.2 version that just saw the light of day? Of course not.
We just can't hold the excitement in as we announce that one of the features most frequently asked for is now a part of EasyDCIM! Before we show you around the variety of advantages that the spanking new VLAN Management is about to fit into your business, let's get back to basics for a minute.
What is a VLAN?
A VLAN stands for Virtual Local Area Network, and is meant to gather a set of network ports on a switching device into a single broadcast domain. In a VLAN, computers, servers, and other network devices are logically connected so they can freely communicate with each other, regardless of their physical location. Created as a response to specific problems that may occur in switched environments, VLANs provide increased operational capacities, and allow effortless segmentation of the network.
VLANs Management
As from the 1.7.2 version, EasyDCIM is equipped with a brilliantly inventive mechanism of VLAN Management that supports Juniper devices with JUNOS 12.3R12-S12. A diverse range of functionalities aimed at handling VLANs has been introduced into Switch Management For EasyDCIM v1.3.0 module, and consists of such actions as:
integration with the NETCONF protocol,
automatic detection of VLANs during the process of a device polling,
adding VLANs,
assigning a single or multiple VLANs to a network port of a switch.
Provisioning VLANs
One very important detail of the whole release is advanced support for VLANs during the provisioning process of your device. This profound feature extends the purpose of IP Address Management For EasyDCIM 1.8.0 module by creating the possibility to mark VLANs of a switch as provisioning VLANs. EasyDCIM will from now on come as supremely helpful in a situation when a switch has a few VLANs, and you need to select one that shall be used during the installation of operating system on dedicated servers. This way, before launching the process, a given port of a switch will be transferred to the provisioning VLAN. Once the installation is complete, the previous VLAN for this network port will be restored.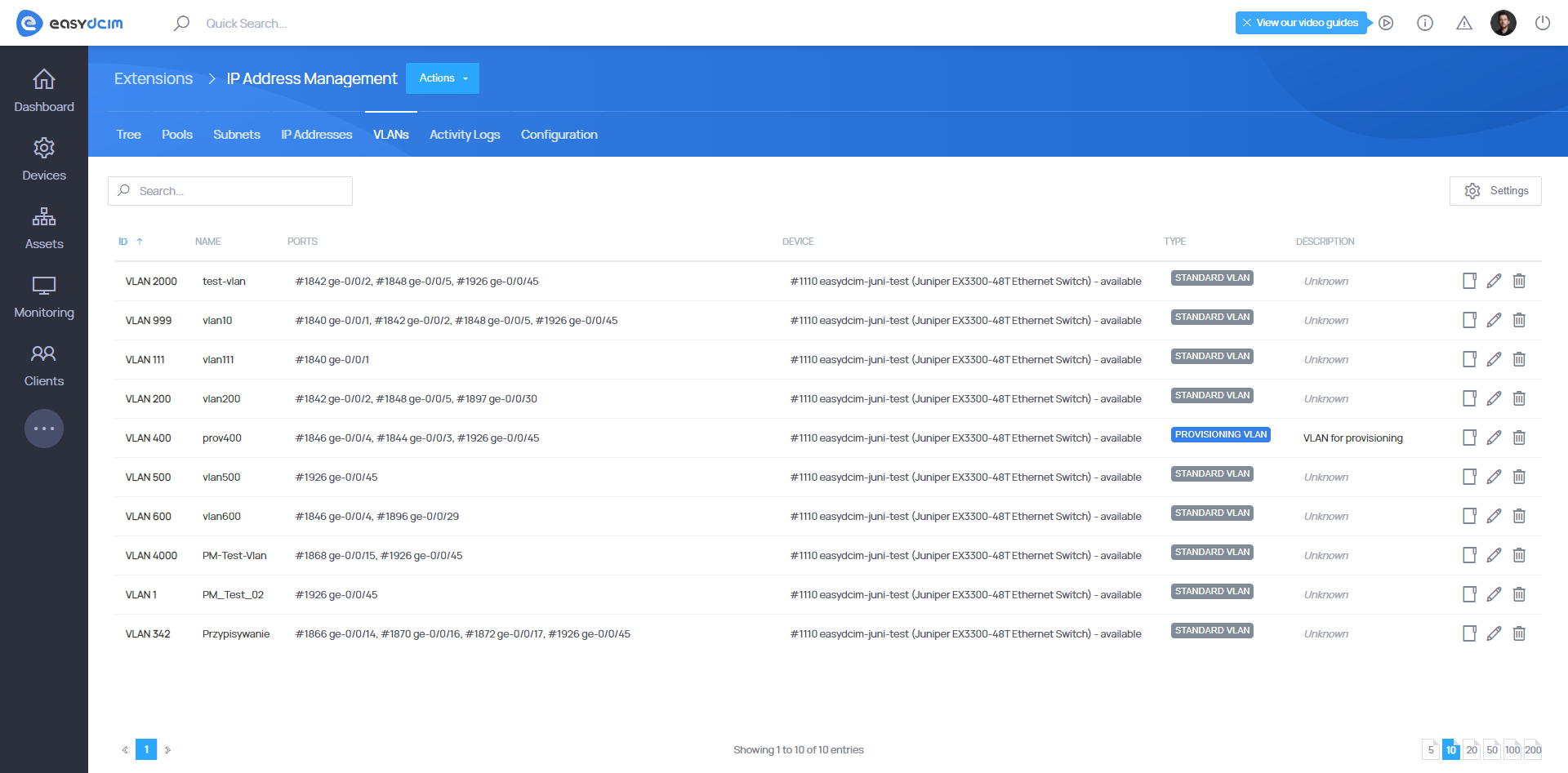 Let's dispel any possible doubts with this quick example:
Your dedicated server has a network interface that is connected to the switch port ge-0/0/3. This switch port is located in the appropriate VLAN destined for this server, that is "VLANServer10". Now, the IP Address Management module allows you to decide that "VLANProvisioning" is intended for the operating system installation of this switch. Once you run the installation on a dedicated server, EasyDCIM will automatically transfer the network port of the switch ge-0/0/3 to the VLAN "VLANProvisioning". As soon as the process has been finished, the previous VLAN "VLANServer10" will be restored.
SNMP Auto-Discovering
We pulled out all the stops to supply the Auto-Discovering process with ultra-competitive functionalities that will raise the performance bar of EasyDCIM a notch further. As a result, the whole mechanism of automatic device detection has been transferred to the servers of Remote Agents. Not only will it bring relief to the platform's main server that no longer needs to have access to SNMP dedicated servers or switches, but also tighten up network security, as well as enhance the efficiency of the process from A to Z.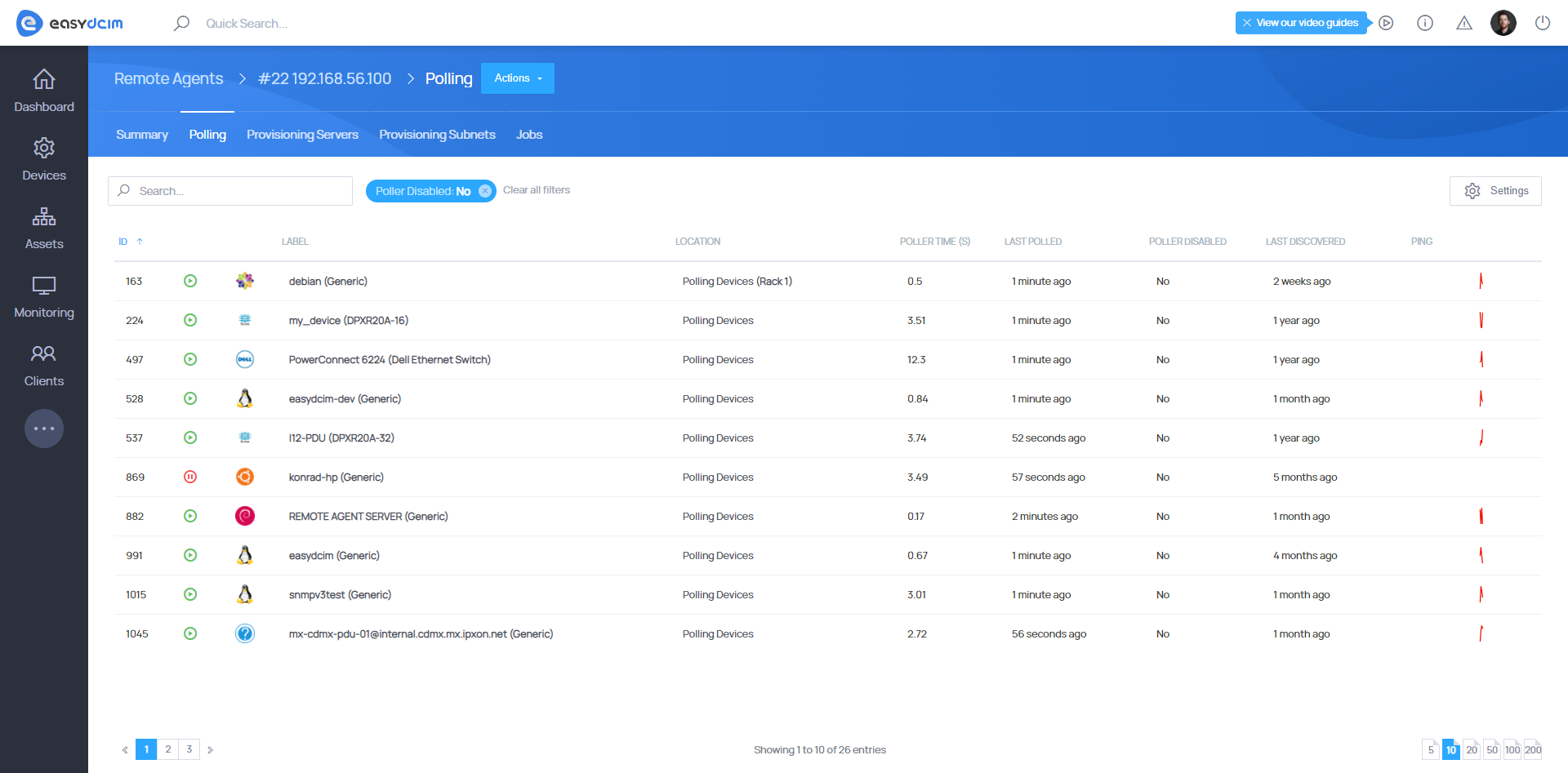 Debian Non-Free Drivers
It comes as no surprise that Debian is one of the most powerful Linux distributions given how widely appreciated it is for security, stability as well as an excellent system of package management that has proven to be very supportive when coming across certain dependency issues. The current stable distribution is Debian Buster which is the development codename for Debian 10. It is a well-deserved follower of the previous Debian Stretch that stands for the development of Debian 9.
During the installation of the operating system, the installer detects the appropriate devices, and adjusts the drivers for these devices. Unfortunately, the installer has only standard built-in drivers with limited support for some types of devices.
In some cases the installer may detect the need to use a non-free driver, and a user is asked to provide the firmware to complete the installation process successfully. Such a situation commonly occurs with wireless network cards which require non-free firmware to work properly.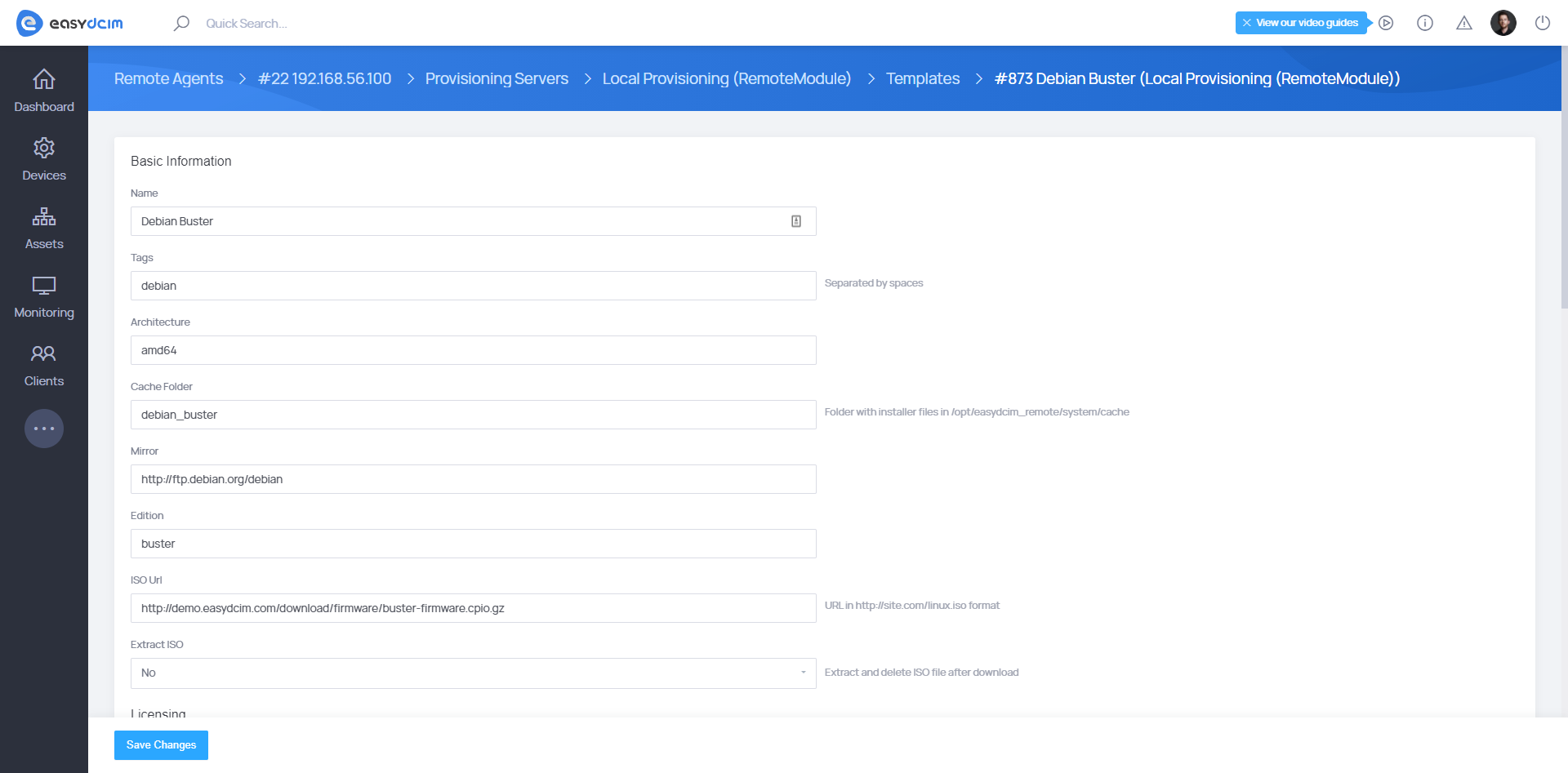 EasyDCIM v1.7.2 delivers a perfect solution to this bothersome problem. Now, the administrator is empowered to indicate the appropriate URL that contains the driver package for devices that previously fell outside the scope of support.
Rest assured that the above rundown through EasyDCIM v1.7.2 is nowhere near to being complete, and many more substantial upgrades are not to be missed – all listed neatly in the changelog!