Maintaining order and keeping control over your data center inventory is one of those demanding, grueling chores that cannot be entirely got rid of, unfortunately. But what can be – and, as you will see in a brief moment, has just been – done is making it as effortless and labor-saving as possible. The EasyDCIM v1.6.6 release we have the pleasure of announcing today is all about it!
What stands as a pivotal change introduced on account of this fresh-new update is the feature that exerts a visible influence all across your system and is really simple in its premise, yet unbelievably serviceable in everyday use – the tagging functionality.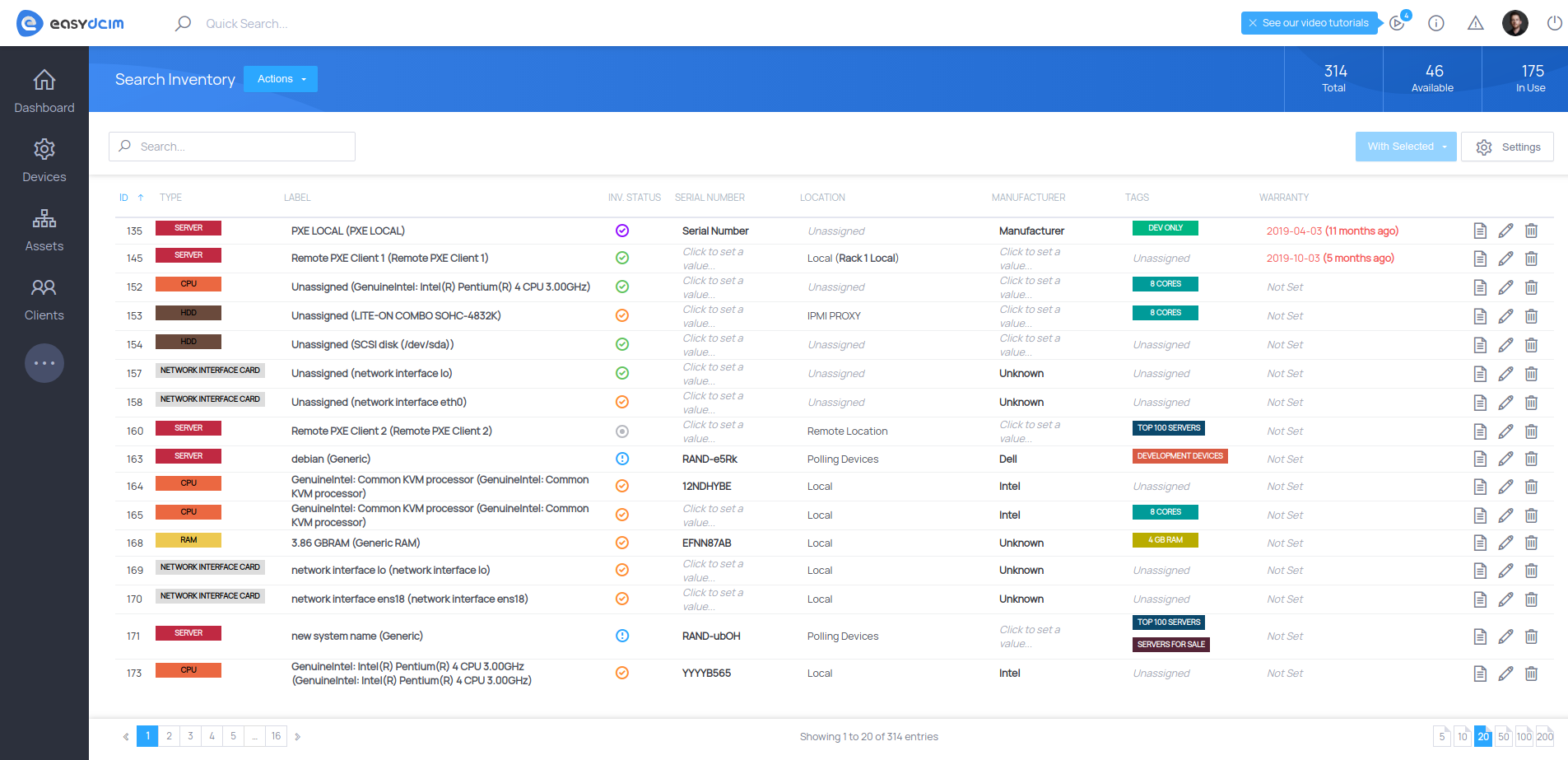 Tags are like characteristics for a person; the same way you would describe someone as tall or short, in EasyDCIM you can characterize your assets by defining your own custom labels consisting of a name and color. Your current needs and imagination are the only limitations in their creation really.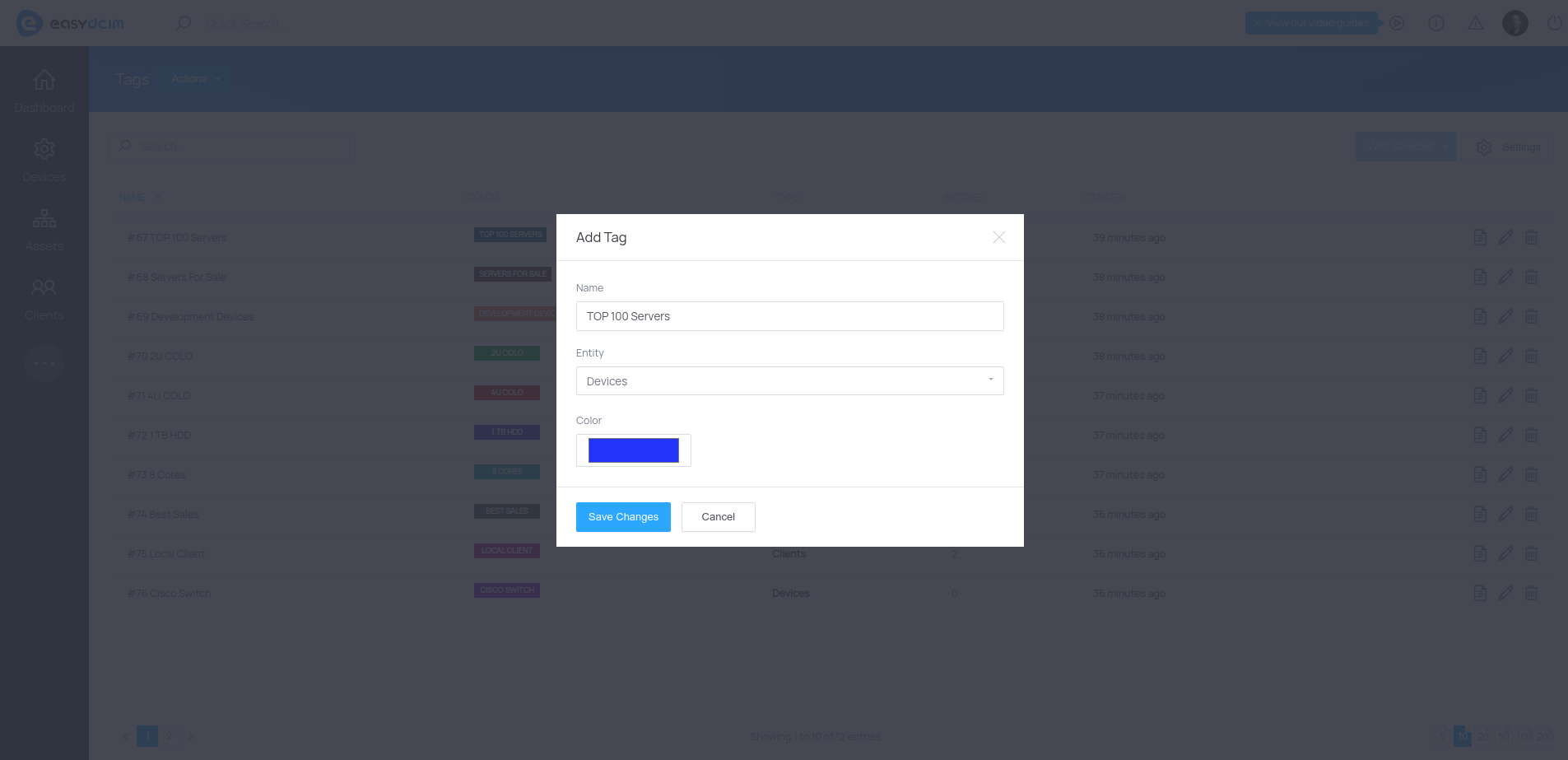 The complete list of supported entities includes:
Colocations
Devices
Items
Orders
Clients
What it means is that you are free to define tags for each of these groups separately, e.g. you can create tags specifically for the "Devices" group that you will later on assign to any chosen devices. Analogously, you can do likewise with all the remaining entities which this functionality is integrated with. All of this will be possible in the newly added "Tags" section, presenting the list of all tags ever created in the system with such details as their name, color, type and number of entities they are attributed to. What is more, you will be enabled to perform there such actions as:
Adding new tags and editing them later on.
Deleting existing tags and removing them from all assigned entities.
Filter the results by a given tag in order to find all elements assigned to it.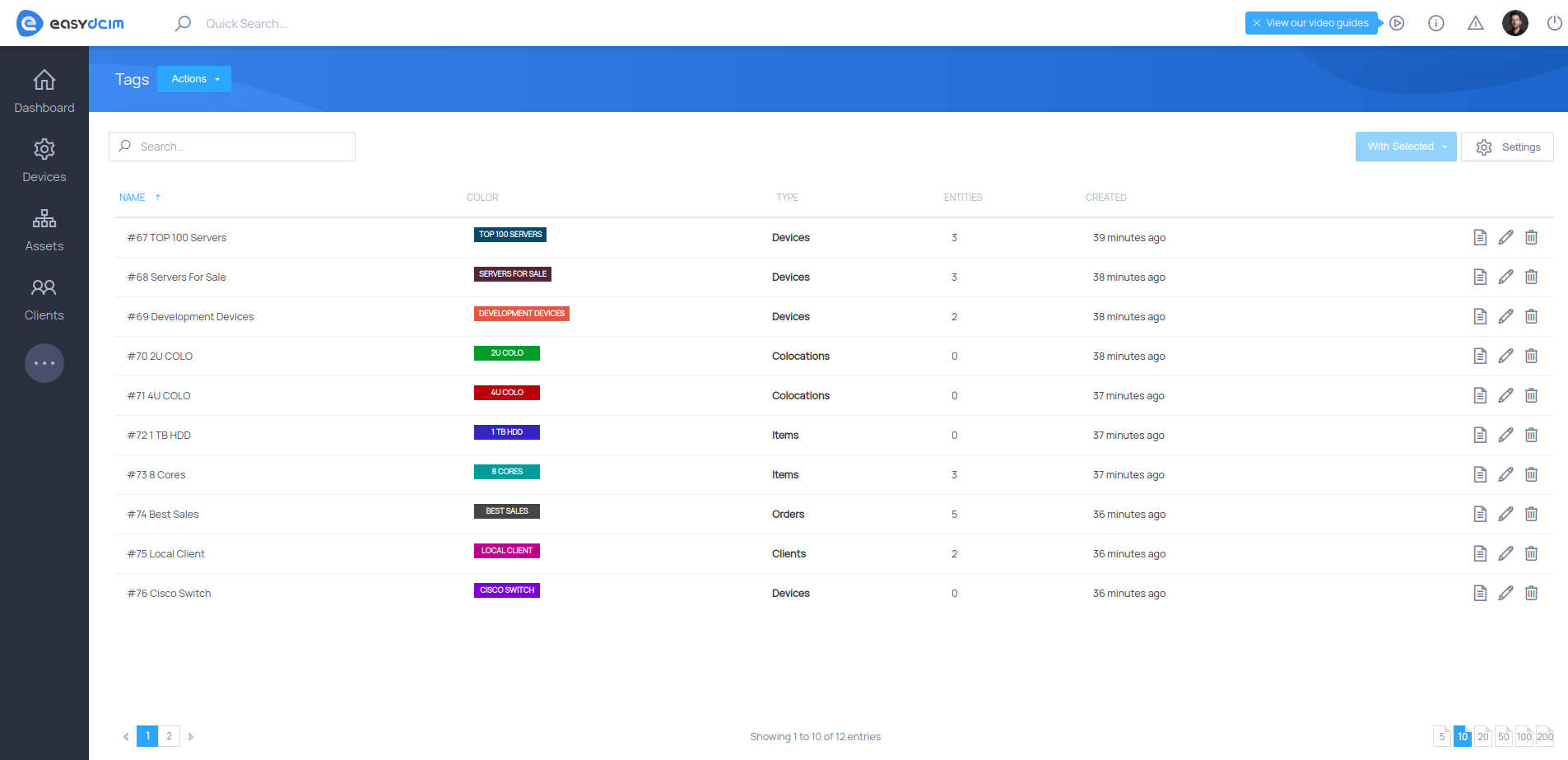 The scope of introduced changes by no means ends at this point since we have widened the scope of system tags' influence to cover the most important system tables as well: Servers, Blade Servers, Network, Power, Colocation Services, Search Inventory, Orders and Clients. In each of these, it will be from now on possible to attach multiple tags to a single item such as a device, order or customer. You can also quickly create a new tag there if it suddenly turns out that you need one – without the necessity of moving back to the "Tags" section.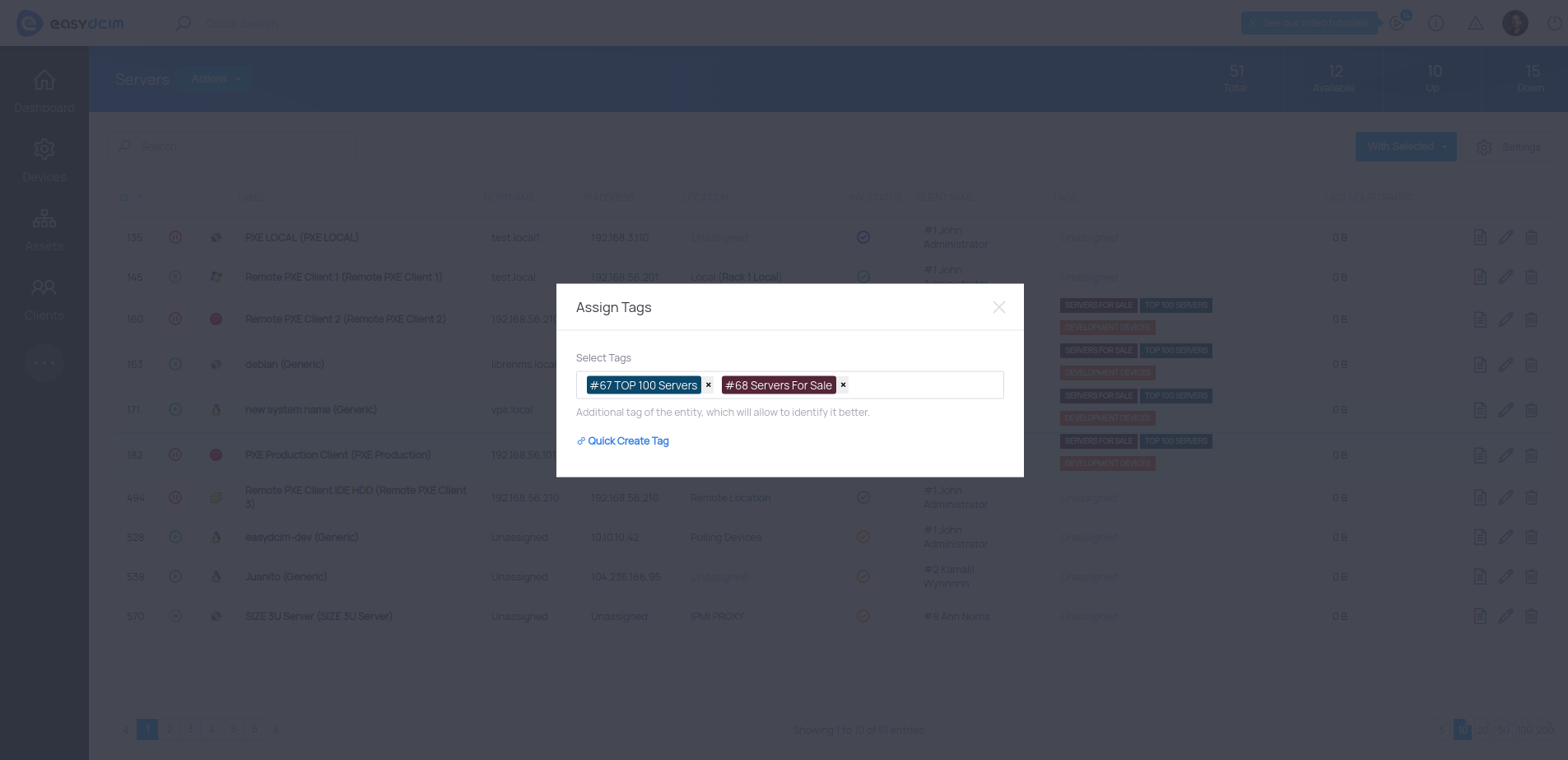 We also know that each minute is worth its weight in gold, therefore, you will be enabled to perform mass actions including both assignment and removal of tags. To be more precise, you can select several items in the table and add to them as many tags as you wish or, on the other hand, delete all those that were previously assigned.
Some other tweak-ups and cosmetic changes
The installation of a remote agent has been further upgraded to allow for a higher level of automation – by making the process of database configuration entirely unattended, no manual actions will be required on your part.
Possibility to define which installation templates customers should be enabled to see in the client area and use for system reinstallation.
Added ability to display the list of server parts in the client area such as CPU, HDD, SSD or RAM.
Looks interesting? Note that this is still not everything! As always, we highlighted the most significant changes of this release right here, therefore we cordially invite you to visit our website and check the complete changelog to discover the full spectrum of modifications.