Starting today's post with a little trip into the past, we believe our several previous releases to be the best testament to the completely fresh approach we have taken towards the continued development of our control panel. The direction of which we are immensely proud because it is dictated in large part by the people having most experience with EasyDCIM, that is you dear customers! And so, per your special request, we are back with the release of EasyDCIM v1.5.3 that makes remote OS installation in dispersed and separate locations your new real!
Automated OS installation in multiple locations
While benefits derived from fully automated OS installation have been already discussed in one of our previous articles, the possibility to remotely set up a desired operating system in other independent locations and subnets through EasyDCIM is a brand-new feature and thus deserves a more detailed mention.
As from the 1.5.3 version, EasyDCIM guarantees flawless support for remote applications (called slaves) that can be installed in selected locations around the world to carry out the exact tasks issued by the master application (EasyDCIM in our case).
Following the freshly implemented Remote Provisioning Module, end-to-end OS installation on a server located in another country and operating within a totally different subnet than EasyDCIM, is now one of those processes that can be easily ordered from the EasyDCIM panel, sparing you the hassle of advanced switch or router configuration.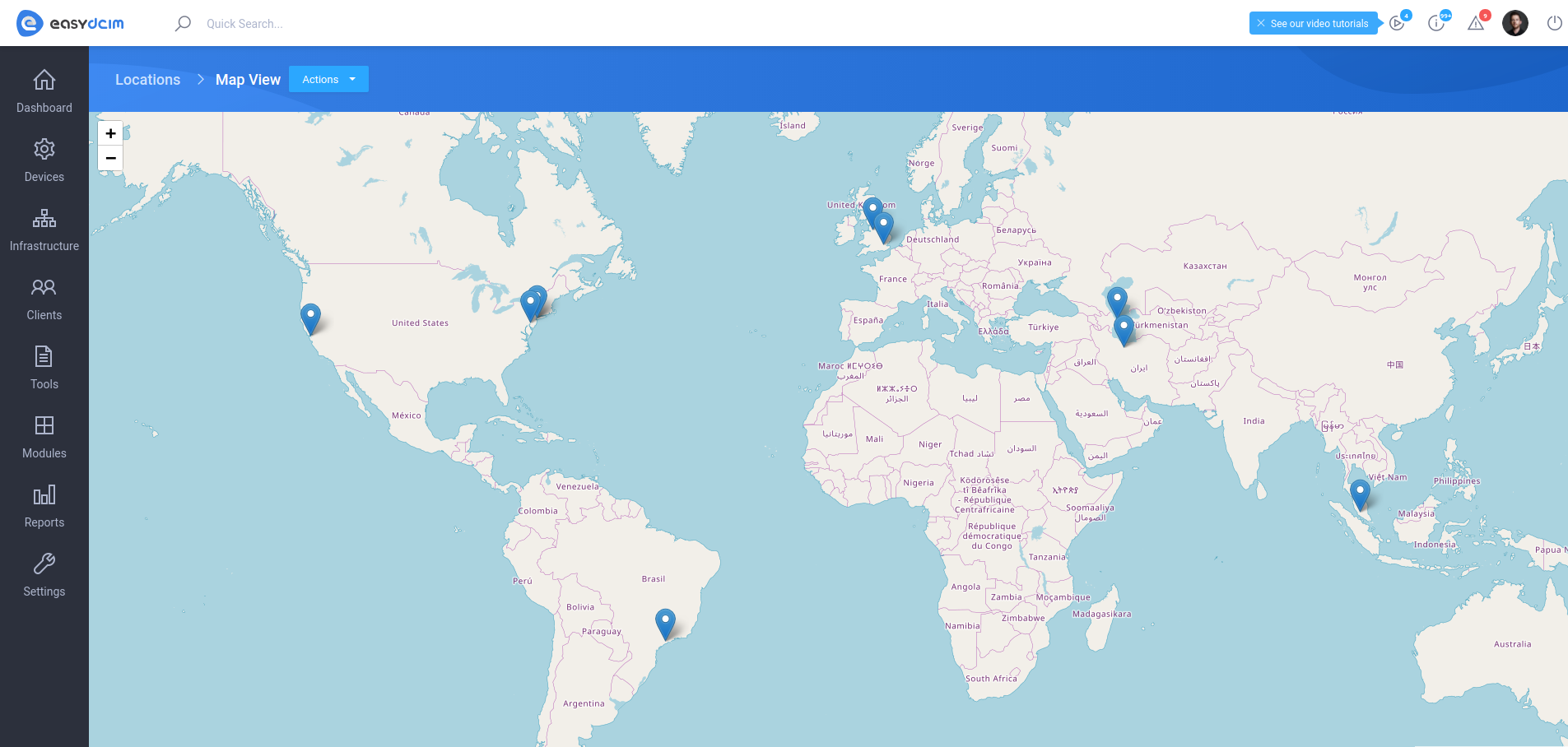 Loving your newly gained powers already? Hang on in there – the list of improvement continues on!
Raising the bar of Admin Experience
Among the most crucial aspects directly affecting Admin Experience in any piece of software is always the integrity of its interface – how well various functions are organized, how accessible and intuitive they are, and how much time you need to spend on navigating through its different sections. Bearing this mind, we have done a thorough refreshment of our tool so that it could serve your needs even better on so many different levels.
Apart from numerous adjustments focused around UI, we have also smoothed the working of several forms such as SNMP Device Settings, IPMI Device Settings, Quick Create Device, or Quick Create Item.
Other components that made it on the list of our extras include:
Capability to start a new noVNC session for the JAVA KVM console from the client area
Widget with informative statistics on particular reports
BMC Cold Reset option using the IPMI protocol now available to the client
A list of practical shortcuts leading to official video guides available on our YouTube channel that will vary depending on the EasyDCIM section you are at the moment.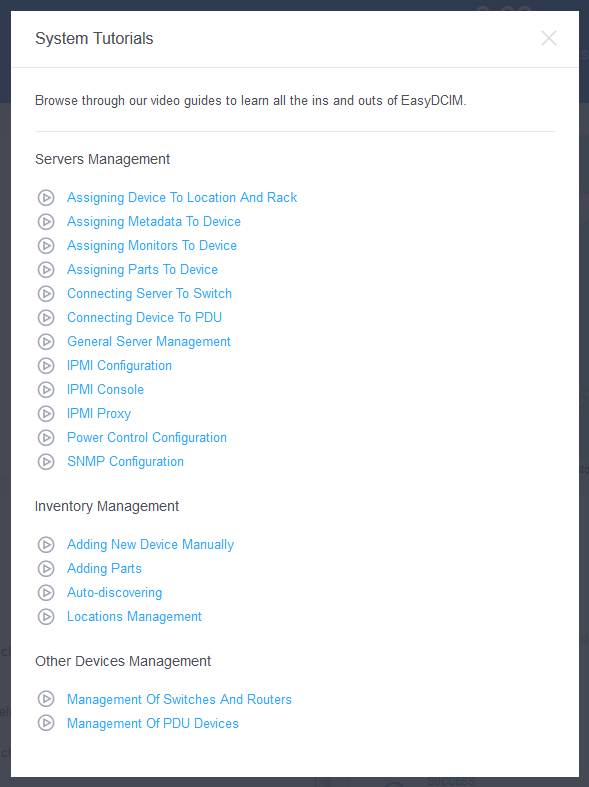 With each new EasyDCIM update, we do our best not to fall into such traps where we focus on the big picture so much that smaller, but no less important details slip our attention completely. Hopefully, we have managed to pinpoint at least a portion of the elements that still needed some tweaks done here and there, and successfully make them an integral part of the 1.5.3 release. Be sure to expect more in the future updates as well!
Eager to broaden your knowledge on the ever-so-exciting topic of automated OS installation through slave applications? Keep your eyes peeled for our upcoming article where all the secrets will be revealed!
UPDATE (Dec 13th): The article describing our new master/slave architecture model is ready!
See also: Unattended OS Installation and Windows Servers OS Installation in EasyDCIM!